Description
Enjoy the convenience of at-home workouts! No need to come to us — we'll come to you!
Here are the benefits of our at-home workouts:
Convenient virtual workouts in your home
Great for those not yet ready to return to the gym or who can't make the gym on certain days
No equipment necessary
Unlimited workouts included
100% money-back guarantee
Make sure to lock in your spot now!
Here are some Fit Body Boot Camp members and how our workouts have changed their lives:
LOST 38 LBS & 36 INCHES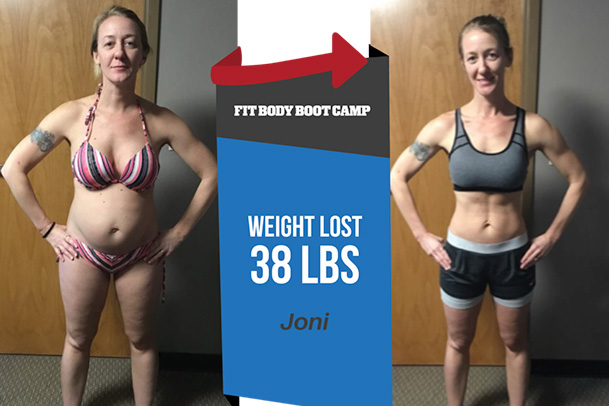 "With the help of Fit Body Boot Camp, I had exceeded my overall goals. I wanted to lose 30 pounds and ended up losing 37.5. My body fat percentage went from 28.9% to 18.2% and I lost 35.5 inches overall. My confidence is through the roof and I feel better about myself than I have ever before."
Joni Sprout
Read Joni's story
---
LOST 55 LBS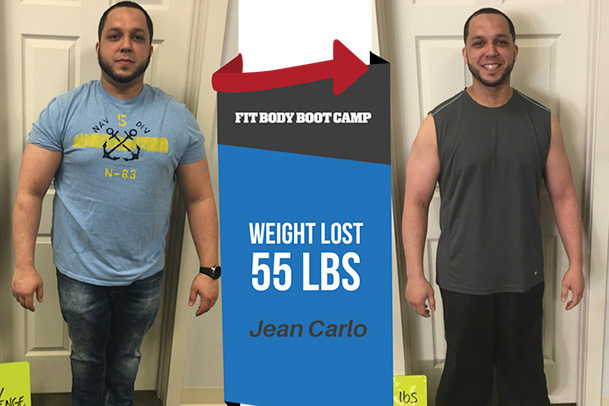 "My FBBC support group was amazing! … I had the perfect pieces to my equation. The best part of all was watching those closest to me look at me in disbelief. That was like fuel to the fire! My co-workers started to join the movement and eat healthier too. My brother even signed up at Fit Body Boot Camp and in 6 weeks, lost 10 pounds."
Jean Carlo Vazquez
Read Jean Carlo's full story
---
LOST 19% BODY WEIGHT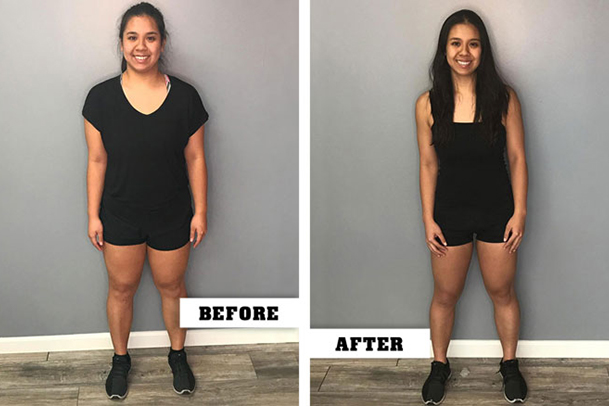 "Despite my surgical knee, I was able to lose 19.34% body weight and 15.5% body fat. I was able change my bad habits and turn them into a healthy long-term lifestyle. I was able to overcome mental obstacles by taking control of my life."
Thidarhod Tep
Read Thidarhod's full story
---
LOST 41 LBS & 20 IN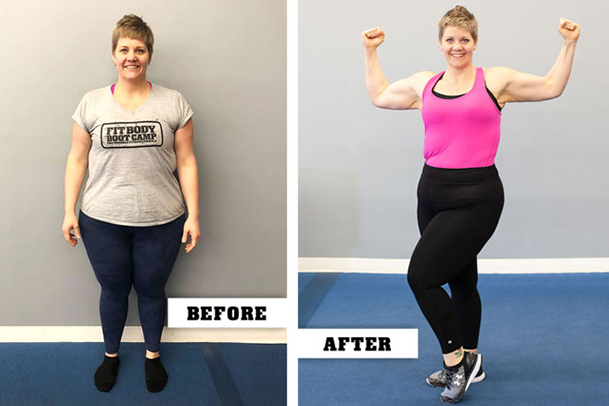 "This challenge has changed my life! I lost 41 lbs and 20 inches in 8 weeks. I hit my goal of being able to once again say, "I've lost 150 lbs!" I've gained so much confidence in these last 8 weeks. I feel like a new person. I'm finally starting to be proud of me and what I've accomplished."
Janelle Dykstra
Read Janelle's full story
---
PROGRAM COST
Our at home workouts are only $29 per week.
SALE: Pay just $20 per week if you join today!
---